OK, I managed to find some photos of myself! These are from my last birthday, so they're about nine months old, but I haven't changed very much since then.

Be warned: I am incapable of not looking retarded in front of a camera. I have some sort of curse on me. I look like a normal person...and then the camera starts shooting, and I become a slackjawed idiot and develop an urge to watch NASCAR.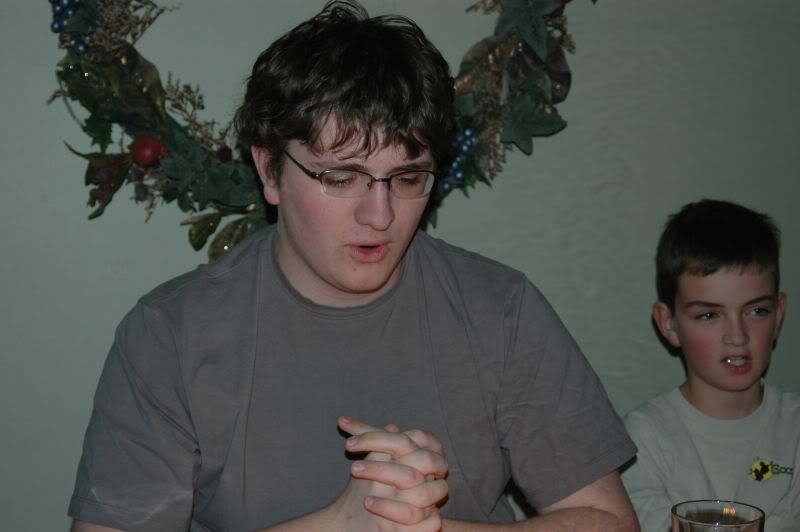 SEE WHAT I MEAN

That behind me is my little brother Brent. He's the awesome one.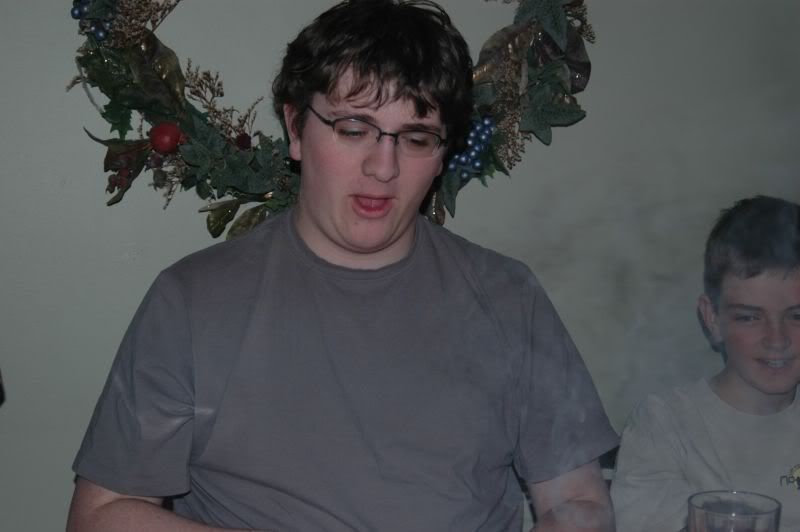 I HAVE NO IDEA WHAT THE HELL IS HAPPENING IN THIS ONE. Seriously this is bad even by my standards.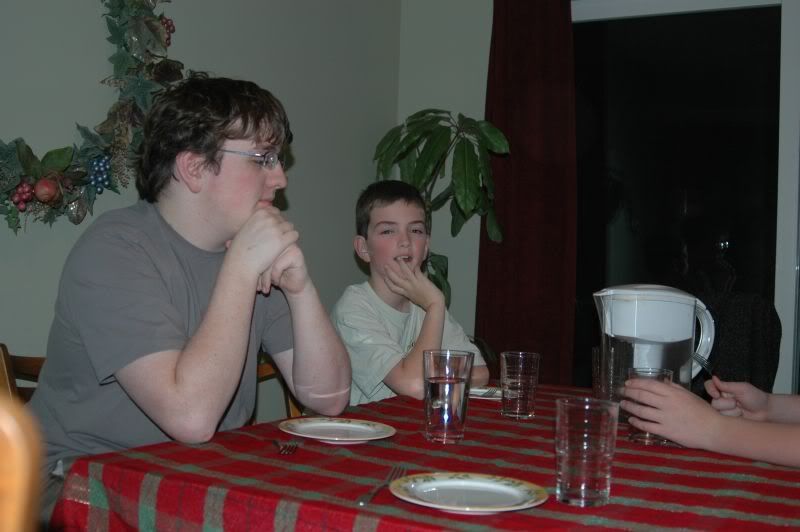 I consider my pint glass of water.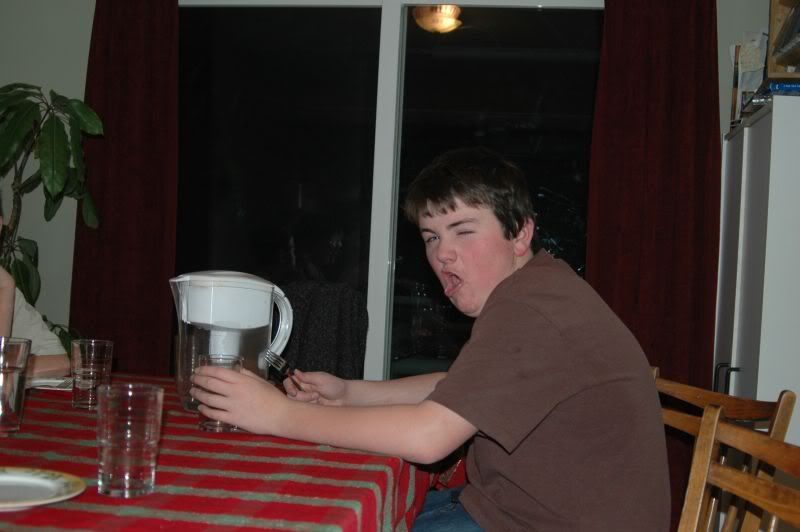 This is my other brother, Ross. He's the one who likes shitty music.

Just for reference: My retarded expressions are a result of a curse. He does them on purpose.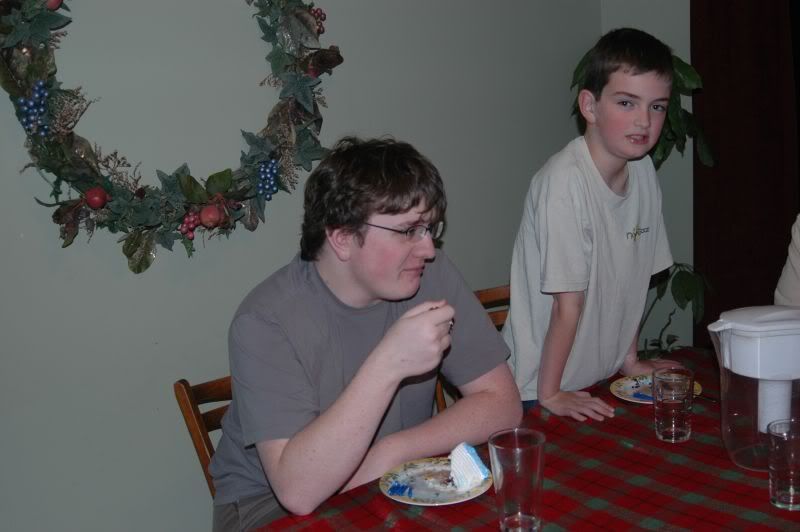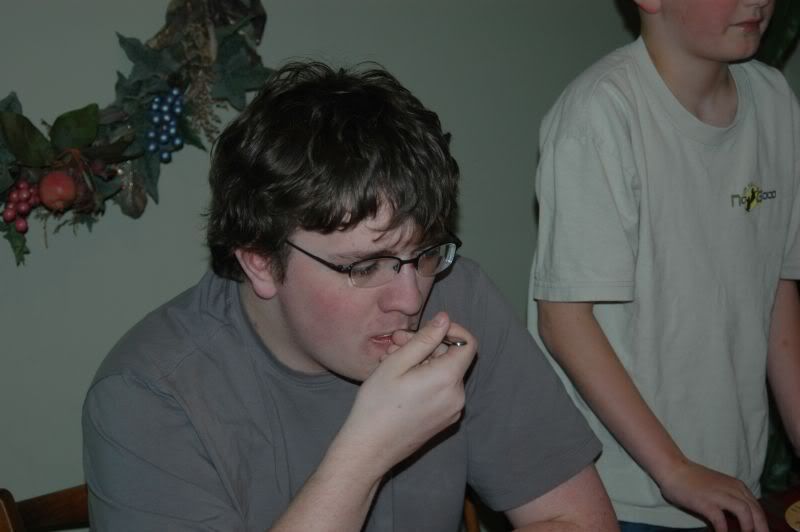 Om nom ice cream cake.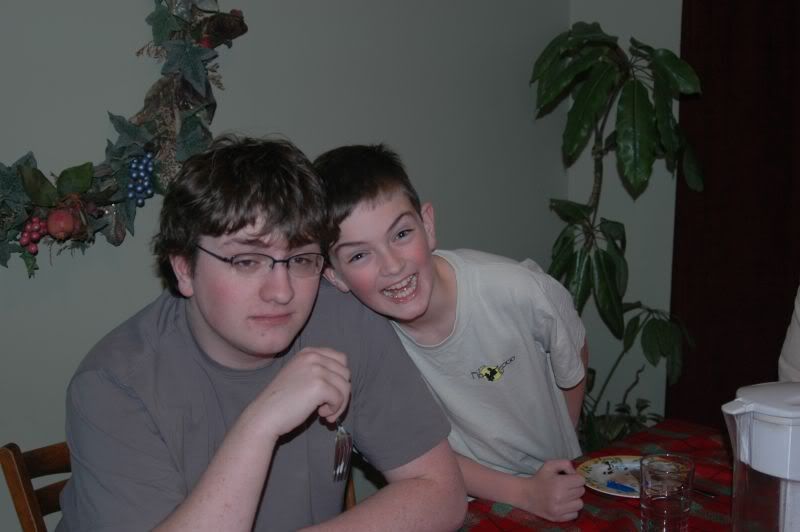 Even on the rare occasion that I can manage to not look completely moronic for a photo, one of my family members picks up the slack for me. ROSS IS A BAD INFLUENCE ON LITTLE BRENT.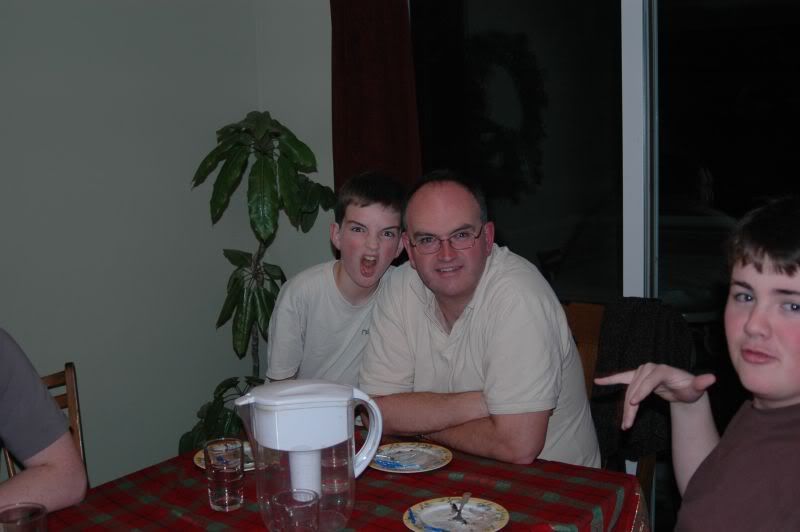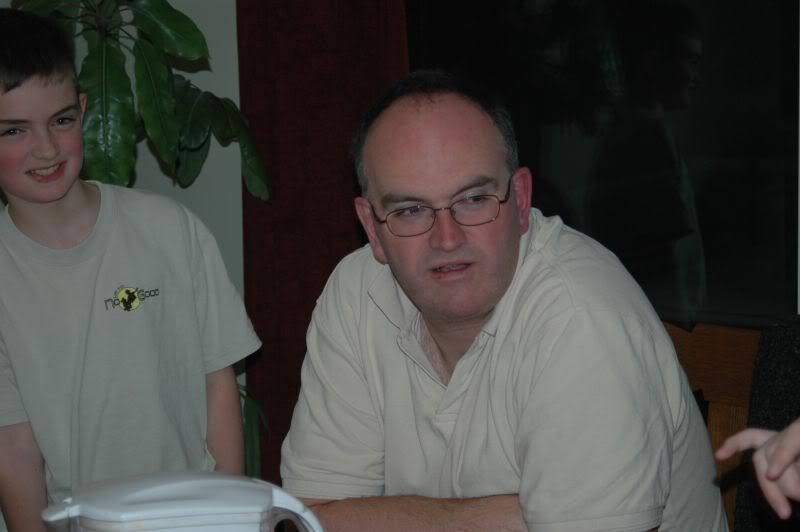 The old(er) guy is my dad. See now why I like to say that I'll be bald by thirty?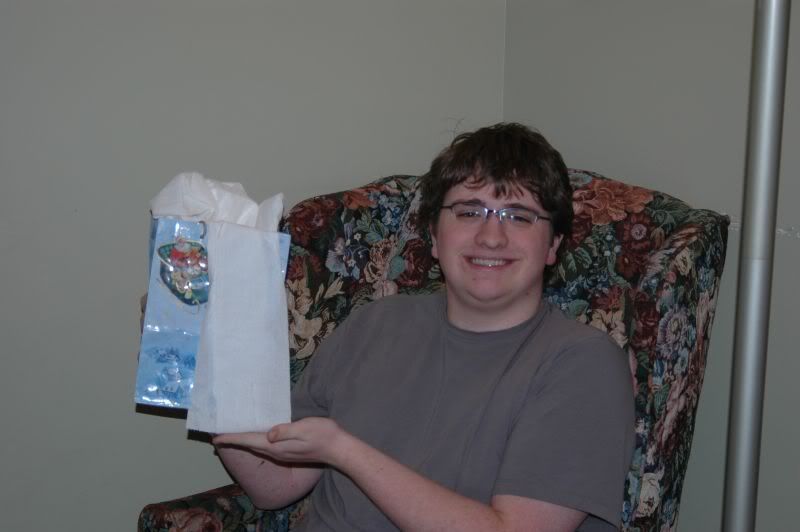 I couldn't swear to it, but I'm 90% certain my mom asked me to pose like this.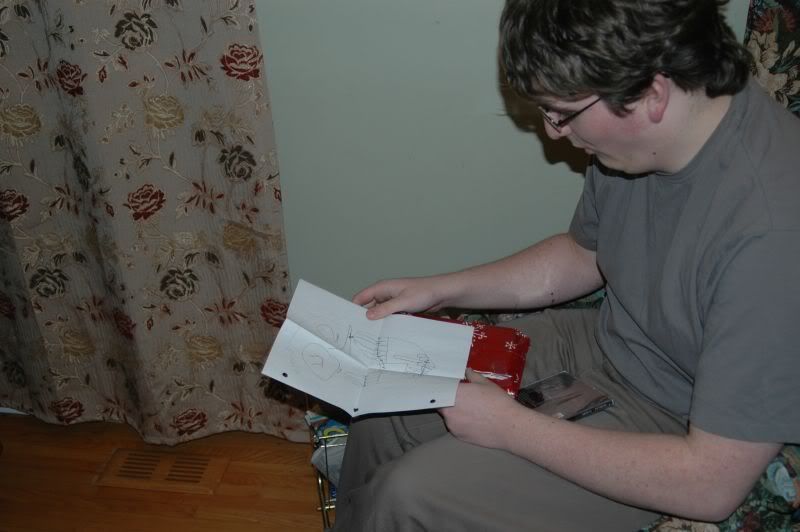 That's one of Brent's hand-drawn cards. They're somewhat legendary in my family.